Schaffner offers the world's broadest selection of EMC/EMI filters and chokes.
---
Schaffner has a very extensive offering of EMI / RFI Filters both single phase and 3 phase. Schaffner USA is based in New Jersey and has a great lineup of Distributors ensuring we have the best lead times in the industry.

The Schaffner Group is the international leader in the development and production of solutions which ensure the efficient and reliable operation of electronic systems. The Group's broad range of products and services includes EMC/EMI components, harmonic filters and magnetic components as well as the development and implementation of customized solutions.
Common Mode Suppression Chokes
General Purpose EMI Filters
Multi-Stage High Performance EMI Filters
EMC / EMI filters for PV Inverters
Low Leakage EMI filters for medical applications
DIN Rail EMI / EMC Filters
Compact filtered power entry modules
Compact Line Filter for Industrial Machinery Equipment
Ultra-Compact EMC / RFI Filter for Motor Drives Applications
Distributors
---
---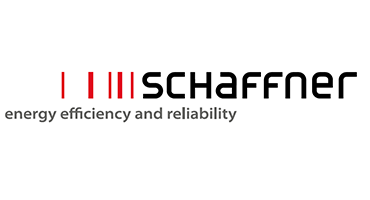 Schaffner is a leader in the development and protection of electronic systems based out of Luterbach, Switzerland with North American headquarters in Edison, NJ.
Products available in:
United States & Mexico