Smart Technology. Delivered.
---
Laird is a global technology business focused on enabling wireless communication and smart systems, and providing components and systems that protect electronics. As a leader in the design, supply and support of innovative technology, our products and solutions allow people, organizations, machines and applications to connect effectively, helping to build a world where smart technology transforms the way of life.

Our products are designed to meet the needs of a diverse range of applications in an equally diverse range of industries, from medical to military.
Our wireless communications technologies, for example, deliver reliability and signal integrity regardless of environment and challenge. Our performance materials, similarly, eliminate the harmful effects of EMI or thermal damage and deliver practical, proven solutions in applications where performance cannot be compromised. Common to all, however, is the need to create solutions that are practical and proven in making wireless communication reliable, regardless of environment or challenge.
Integrated Solutions: Multi-Function solutions, and Co-eng Shields
Electromagnetic products: Microwave Absorbers, EMI Enclosure Seals (FOF, EcE, FIP), Enclosure Shields (Standard Metals, Board Level Shields, Vent Panels, Finger Stock)
Thermal & Power: Gap Fillers, Liquid Gap Fillers, & Inductive Components (EMC Components & Ferrite Cores, Power & Signal Inductors
Distributors
---
---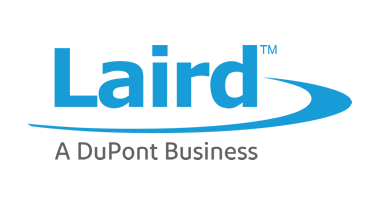 Laird is a global leader in engineering advanced thermal and electro-magnetic solutions to protect electronic applications. Laird Performance Materials is a business within DuPont Electronics & Industrial, Interconnect Solutions. Global headquarters is Wilmington, Delaware.
Products available in:
United States & Mexico